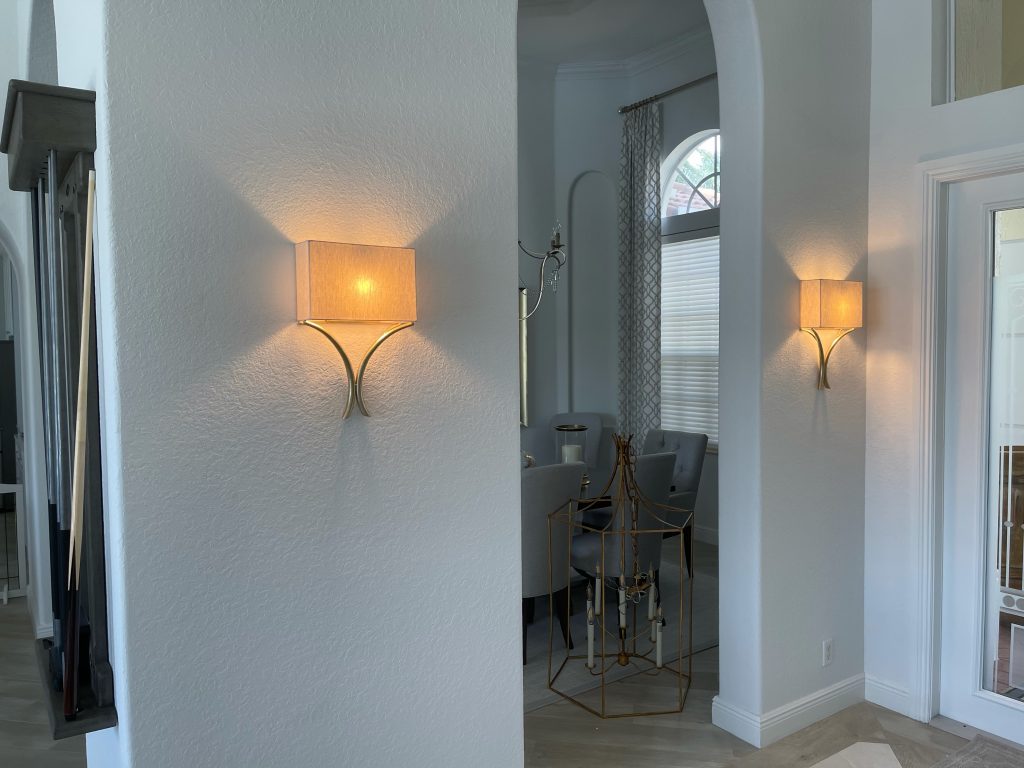 Accent Lighting Installation
Strategic accent lighting can give any commercial building a more upscale look. It can add drama – and security – to your property. T.W. McDevitt can work with you or your general contractor to create an accent lighting plan that is cost- and energy-efficient.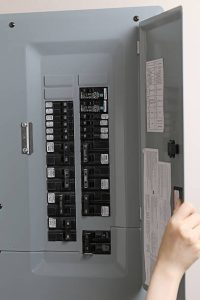 Circuit Breaker Installation
As your business grows, so will your electrical needs. Some equipment is best setup with its own circuit breaker from the get-go. If you're new construction or expanding your current commercial enterprise, T.W. McDevitt can make sure your circuit breaker installation will meet your needs. We can also handle any circuit maker repairs that may arise.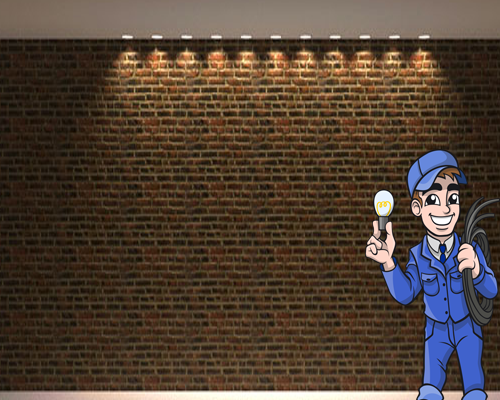 Construction Electrical Services
It is less expensive to install your home's electrical system during the construction process. Whether it's a brand-new home, addition, or major remodel, we will work with you and your general contractor to install a high-quality, safe electrical system that is energy efficient. A T.W. McDevitt electrician can walk the site and review the plans to ensure that all your electrical needs are met. We can answer any questions you may have about placement of outlets, lighting, pool and jacuzzi electrical systems, and more. Call T.W. McDevitt today to schedule a free consultation.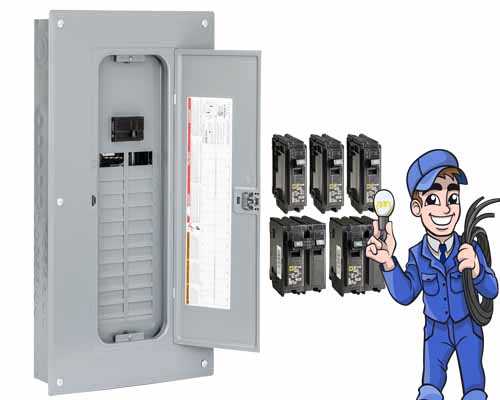 Electric Panel Upgrades
There are several reasons to consider upgrading your electrical panel. The most important reason is safety. An electrical panel that has signs of corrosion should be inspected by a licensed electrician immediately. That is because damaged elements in an electrical panel can cause a fire. Another clue you might need to upgrade your electrical panel is that the breakers keep tripping. This usually happens when you have installed a new appliance or HVAC system that draws additional power. At T.W. McDevitt Electric, we can fully inspect and test your electrical panel. If you do need an upgrade, our licensed electricians can take care of it for you.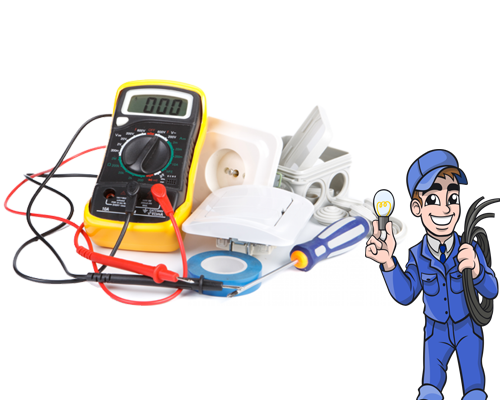 Electrical Repairs
Over the years, different parts of your home's electrical system will experience wear and tear. Nothing lasts forever. A T.W. McDevitt electrician can inspect your home and identify any needed repairs to your electrical system. We can also upgrade or install safety features such as:
– Smoke detector
– Carbon monoxide detectors
– GFCI outlets
– Surge protectors
– Childproof outlets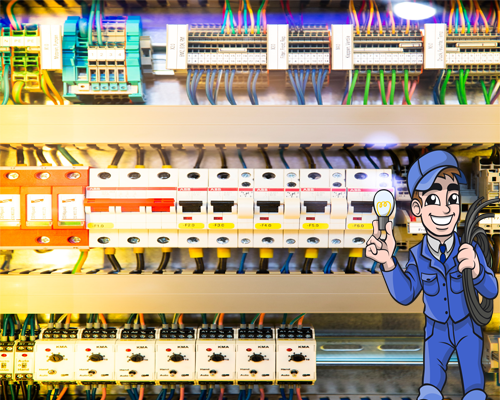 Electrical Safety
A happy home is a safe home. At T.W. McDevitt we care deeply about our community and the families that live here in South Florida. We know that folks are busy and they don't think too much about the wires behind the walls. We consider it our job – our mission – to ensure that every home in the areas we serve are safe and sound. We can inspect your current home or a home you are looking to buy.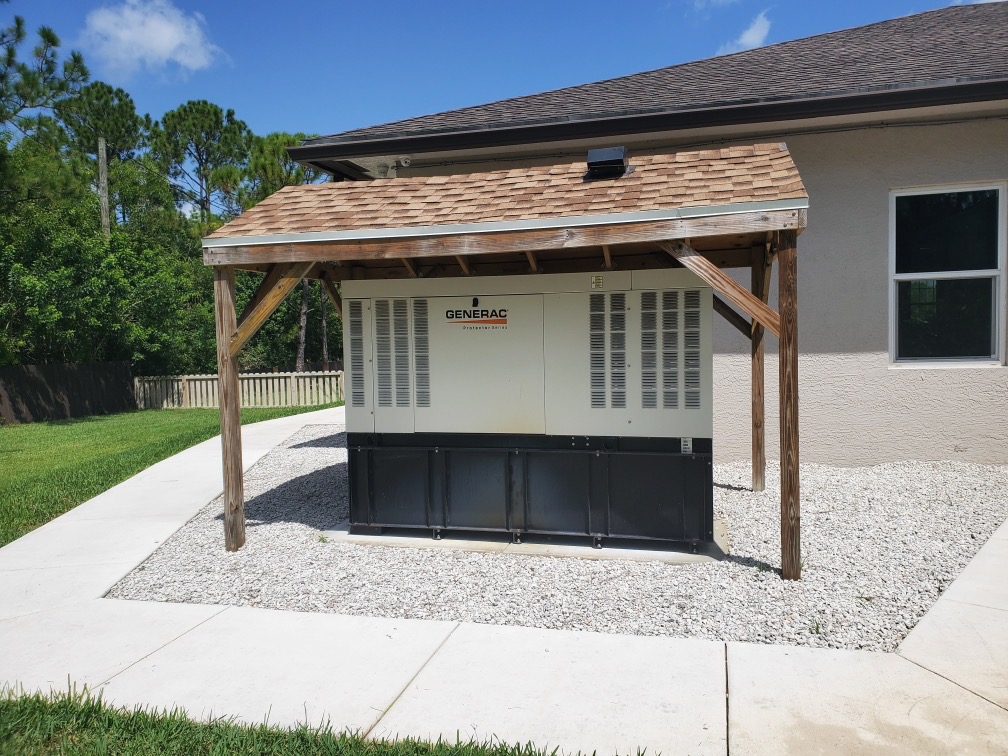 Generator Installation
There's one thing we have a lot of here in South Florida, it's hurricanes. A great investment is to install a full-house generator. The lights go out and within 10-15 seconds the generator kicks on and powers everything in the home. No rotting food in the refrigerator or need to light candles. When the power comes back on, the generator goes off. We are also an authorized Generac dealer and offer maintenance services as well. Let a T.W. McDevitt electrician install your new generator. When the next hurricane comes through town you can sit back, make some popcorn, and watch a movie.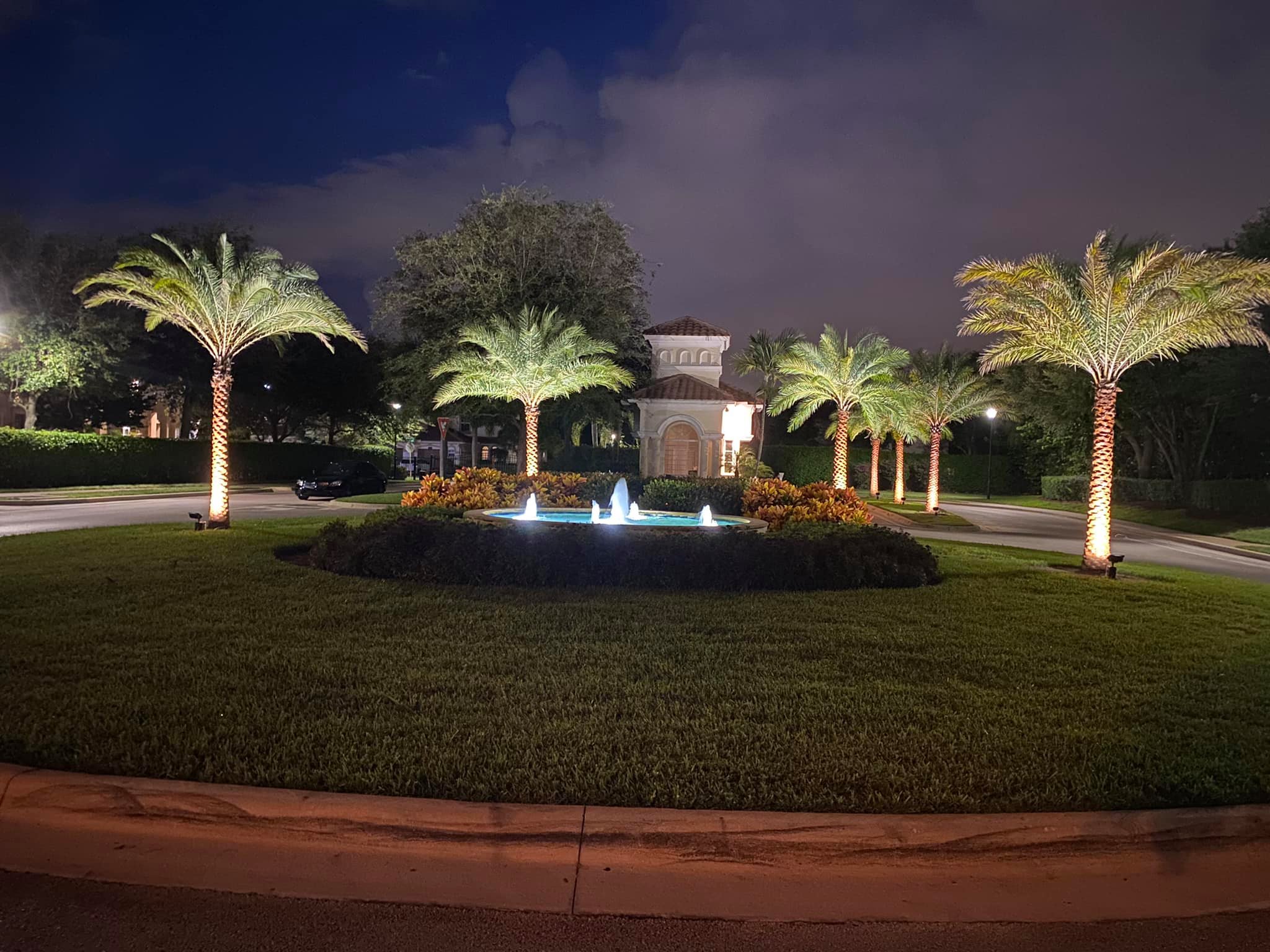 Landscape Lighting
Your palm trees look gorgeous in the sunshine. Why not enjoy their beauty after sundown too? In fact, they're even better looking when you put them in the spotlight. Landscape lighting adds drama and sparkle to any home's trees and gardens. We can work with you to create a landscape lighting plan that shows off your beautiful property. Set an appointment today with a T.W. McDevitt electrician to create the nighttime garden oasis of your dreams.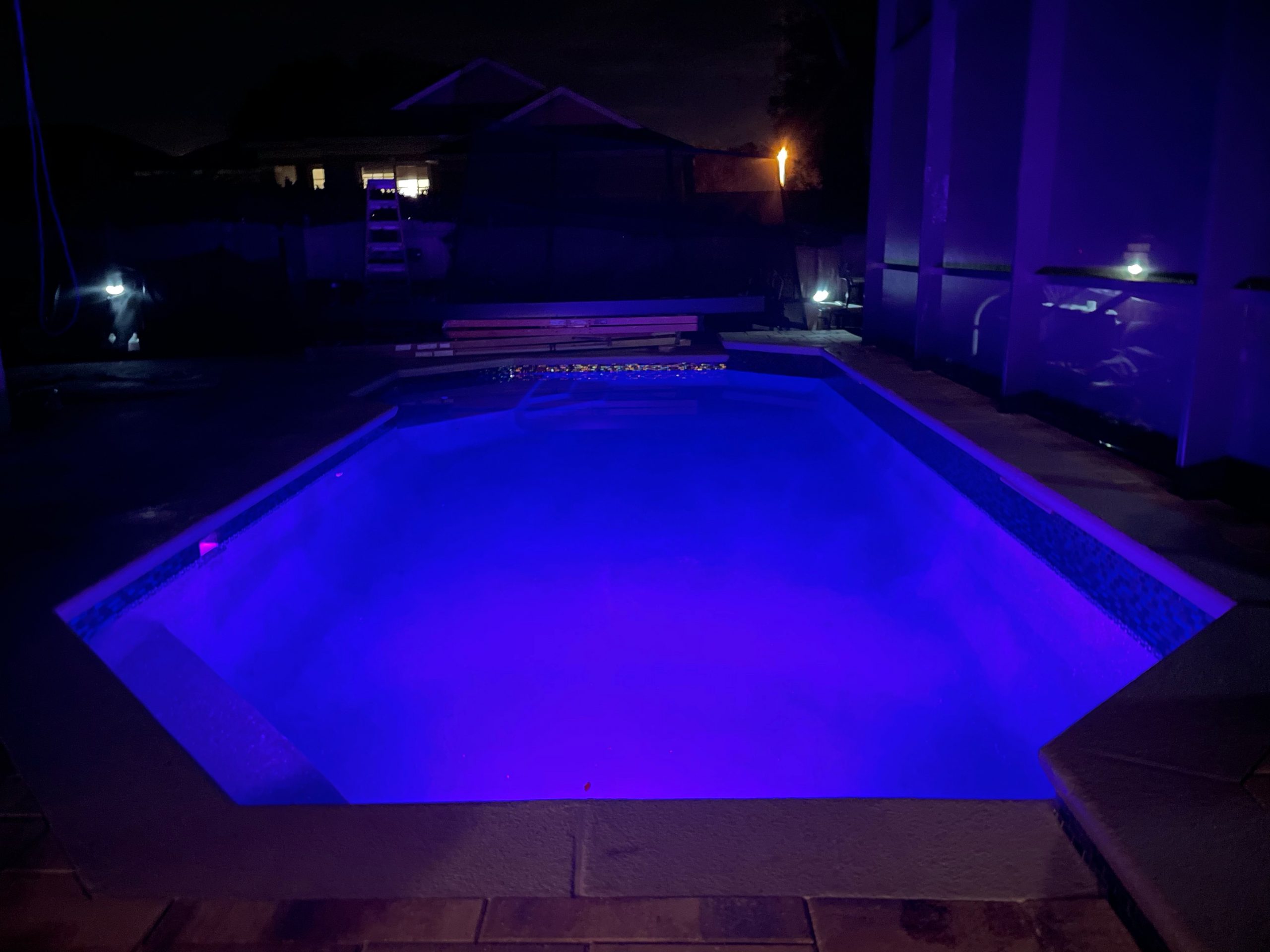 Pool & Jacuzzi System
A nice morning swim can get the blood pumping and energize you for the day ahead. Or just help you handle that humid South Florida heat. At the end of the workday, a nice soak in the jacuzzi is the perfect way to relax. When you're ready to upgrade your home with a pool or jacuzzi, you'll want to call an experienced, licensed electrician to install the electrical system. After all, water and electricity don't mix. T.W. McDevitt will make sure that the electrical system meets all safety standards so you can enjoy your new pool and jacuzzi.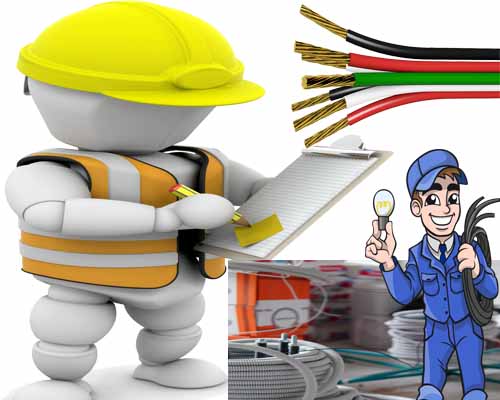 Pre-Purchase Inspections
Buying a home is a big investment. No home is perfect, but you want to know about any issues before you sign on the dotted line. We can perform a pre-purchase electrical inspection for you. Although a general home inspection typically includes the home's electrical system, it tends to be a general review. A T.W. McDevitt electrician will look at every aspect of the property's electrical systems in detail. We will provide a report that lists any needed repairs. We can provide an estimate that can be used to re-negotiate the purchase contract, if needed.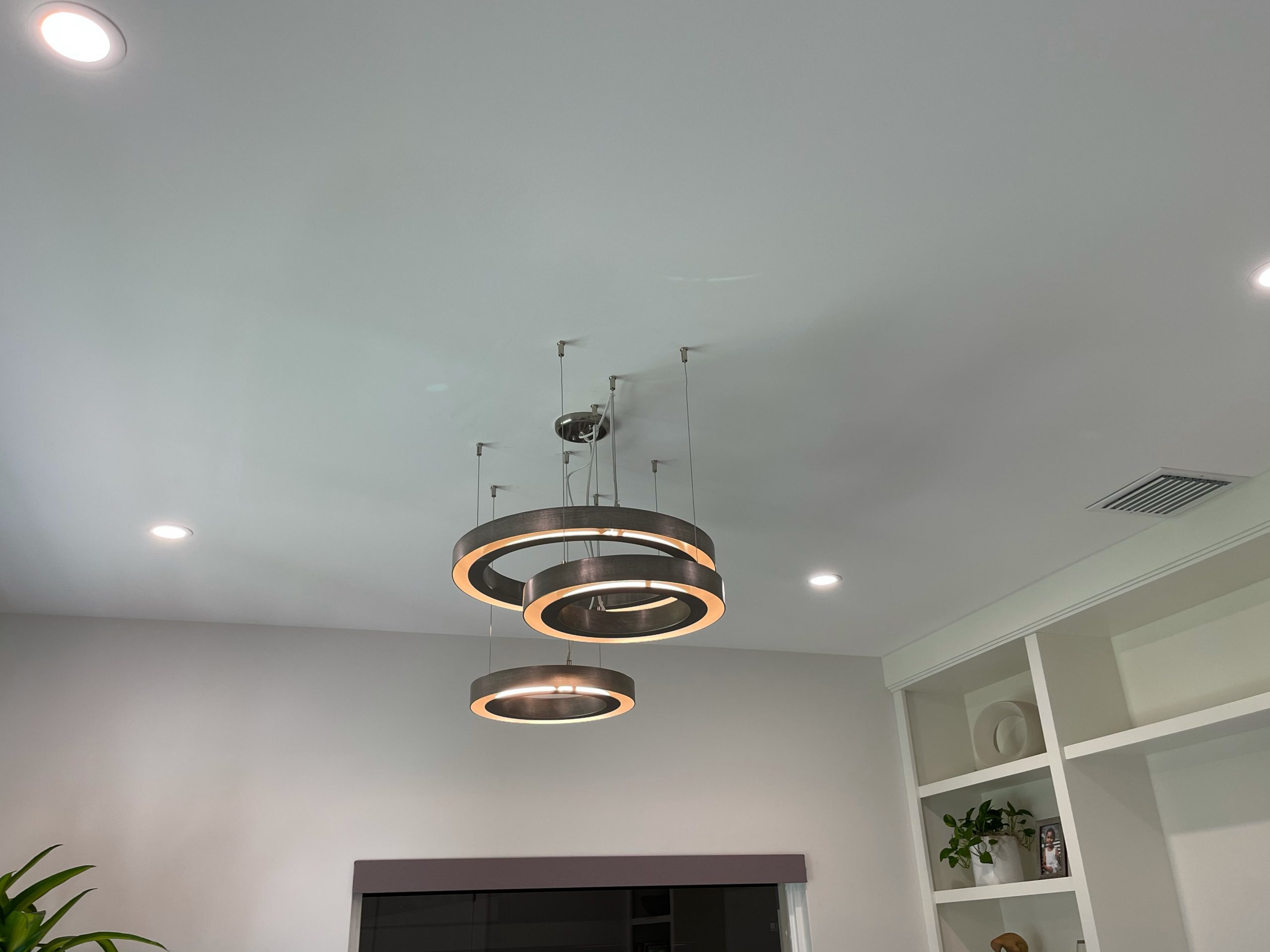 Recessed Lighting
There's something to be said for subtle elegance. Recessed lighting modernizes any space without screaming "here I am" like a crystal chandelier. Although often used in kitchen ceilings, it can light up any room without taking up a lot of space. This makes recessed lighting perfect for low ceilings that are often found in older homes. It can be targeted to give a gallery feel to those special pieces in your home that you want to spotlight. A vase or painting comes to life when featured in a niche with a small recessed light above it. A T.W. McDevitt electrician can help you decide where in your home recessed lighting will work best.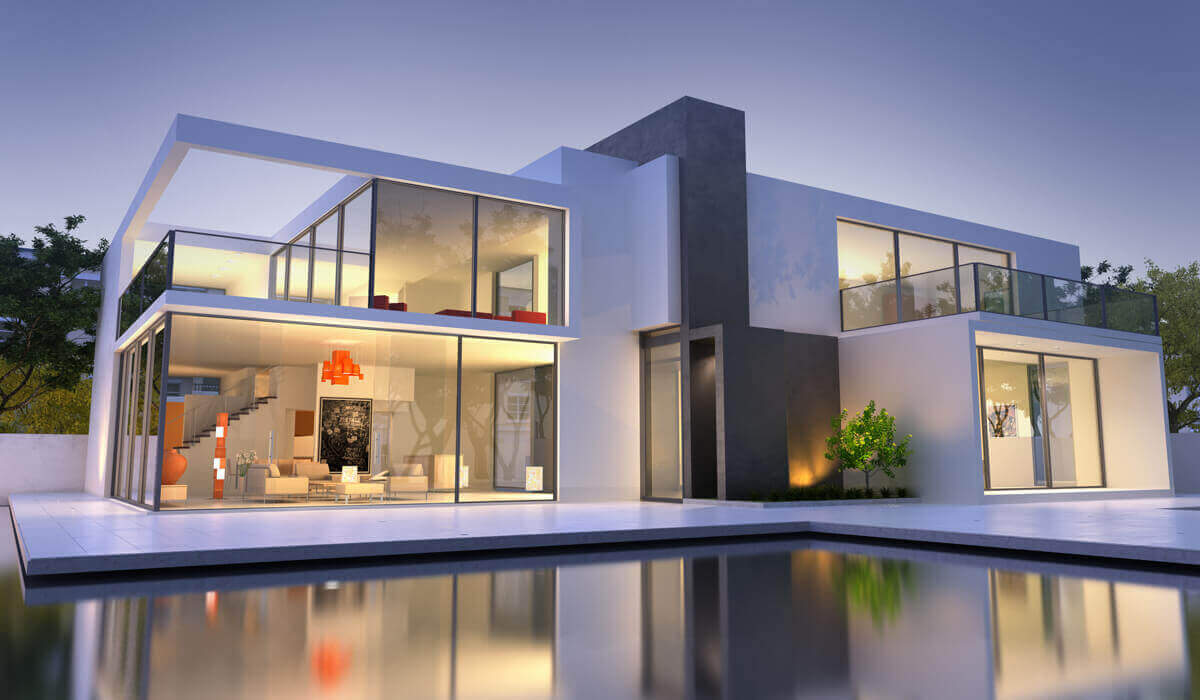 Security Lighting
Cameras and alarms are important but aren't enough to keep you safe and sound in your home. A complete security system includes lighting. It's hard to catch what you can't see, right? A T.W. McDevitt electrician can review your property and make recommendations for security lighting in and around your home. The security lighting we install looks real pretty, too.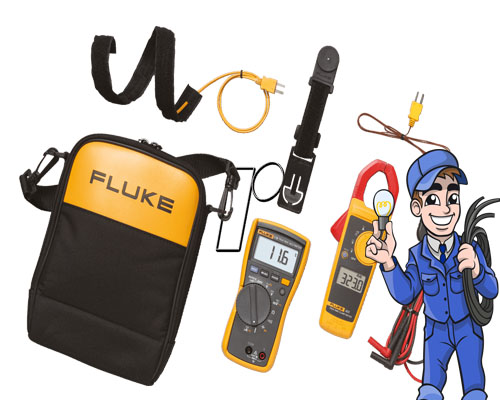 Troubleshooting
Sometimes strange things start to happen. An outlet stops working or a breaker keeps flipping off. It's annoying, but you just can't figure it out. T.W. McDevitt to the rescue! We will troubleshoot those mysterious problems for you. With our years of experience, we can usually identify and fix the problem quickly. Give us a call today to have one of our electricians find a solution to those pesky electrical issues.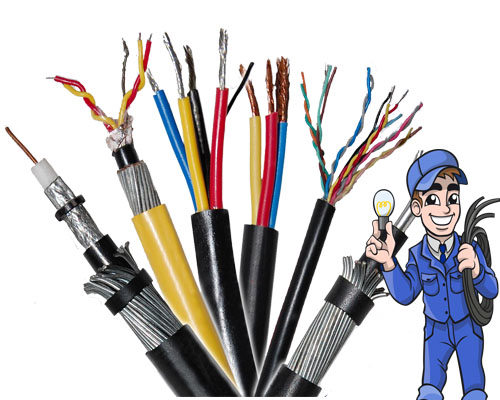 Wiring
You fell in love with that older home. Except for the aluminum wiring. It's a major fire hazard. Call a T.W. McDevitt electrician to replace the wiring so your remodel will be beautiful inside and out. We can also handle the wiring for a new addition or new build home. We will take the time to understand your goals and come up with a wiring plan that meets your needs.
Our Services
We provide first class electrical services in the Greater Palm Beaches